Home Page ->> flame resistant tubing
flame resistant tubing
flame resistant tubing
flame resistant tubing
have dual layer anti spark tubing and one layer
flame resistant tubing
from Samlongda and Foshan Chanle plastic products Co Ltd.
Retaled
"Flame Resistant Tubing"
Products
This Tubing protection from sparks and weld spatter are some of the most challenging requirements faced in many arc or spot welding applications. Frame resistance: Vo grade. Code Size(mm) W.P.(Mpa) Structure ...

Check for detail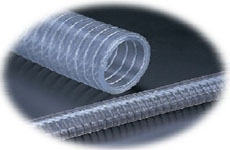 Samlongda PVC spring hose produced by new and high quality PVC resin. PVC Steel Wire Hose is widely used for drawing and conveying water, oil and powderin factories, agriculture, engineering, f...

Check for detail