Home Page ->> Quick coupling
Quick coupling
Quick coupling
quick coupling-we supply Japan Type quick coupling, American Milton type quick coupler, Europe type quick couplings for our PU tubing, PU Braid tubing
Retaled
"Quick Coupling"
Products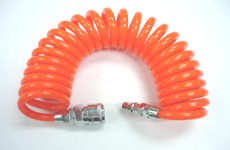 Polyurethane sipral tubing, PU spiral air hose (PU coil tubes) are widely used in automation Industries like Automobile assemble line, Textile, Chemical, Food, Instrumentation, air compressor, Pneumatic control system. This PU coil tubes can be match pneumatic quick coupli...

Check for detail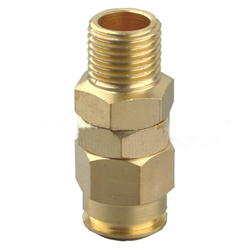 Samlongda Supply high quality Brass Fittings for air hose, PU tubes, PVC hose. Thread: 1/4" NPT, 3/8" NPT; or 1/4" BSPT 3/8" BSPT. Swivel type are available.

Check for detail
Working pressure: 20bar. Bursting pressure: 60bar. Hardness: 95+/-2 A, 90+/-2A Temperature: from -20 degree to + 75 degree. Length: 15m, 20m, 30m,50m,100m Coupler type: Asia type, NPT Swivel coupler, BSPT Brass coupler, SH+PH NITTO coupler, Quick coupler. Colour: Blue, Red, Black, White Conta...

Check for detail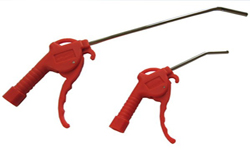 Long Nozzle and Short Nozzle are available. Model SG101 SG102 Length 224 374 Nozzle Length 100 25...

Check for detail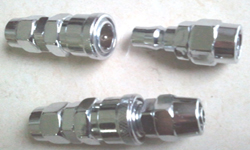 Model Size Model Size ...

Check for detail
Retaled "Quick Coupling" Keywords