Home Page ->> PA 12 tubing
PA 12 tubing
PA 12 tubing
PA 12 tubing specially for painting robots, automobile air brake system, truck tailer, high pressure pneumatic system .
Samlongda PA 12 tubing Quality meet SAE J844 standards and Diameter reach DIN 73378 standards.
Retaled
"PA 12 Tubing"
Products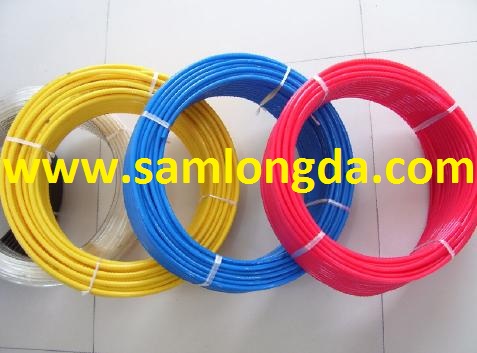 Samlongda Nylon tubing for painting system, pneumatic system. PA 6, PA 11, PA 12 tubing are available. High quality EMS material, Japan UBE material, China brand new material are all available to meet different requirement. ...

Check for detail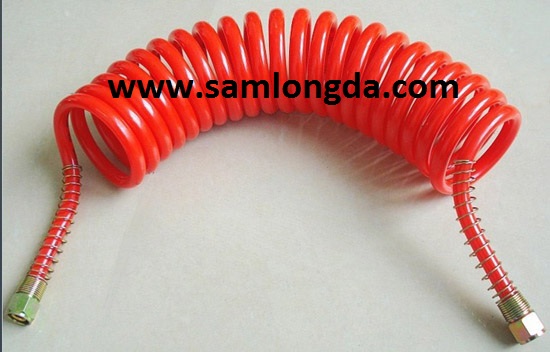 Polyamide 12 (PA) Air Coils for air brake system Tube (O.D×Wall thickness): OD12.5MM×1.5mm, OD9.5MM×1.5mm Spring protection or plastic protection. Outer Diameter 100 mm or 90mm colour: blue, Red, black. Working pressure: 30bar Fittings : M16, M18, M22 o...

Check for detail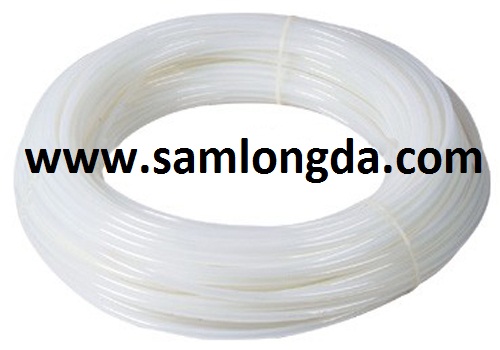 Chanle hose and samlongda company produce high pressure and grease resistant nylon tubing for pneumatic automation industry. Code Size(mm) W.P.(Mpa) B.P. (Mpa) Standard Length(m) ...

Check for detail
Code Size(mm) W.P.(Mpa) B.P. (Mpa) Standard Length(m) Bend Radii (mm) O.D I.D P120302 3 2 ...

Check for detail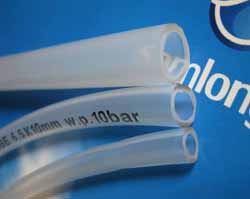 The inner is Nylon 12 resin. The outer is high abrasion resistant polyurethane. The flexibility is excellent even with this special cold winter. Sizes: 8mm*5mm, 11mm*8mm. Length: 50m, 100m PA6 coating inside are also available

Check for detail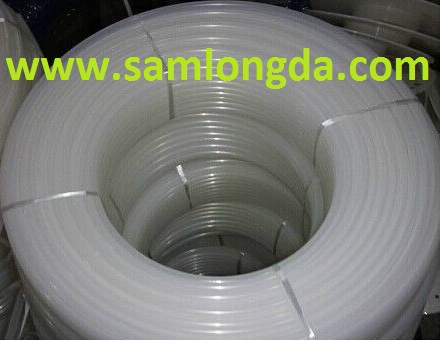 Samlongda natural-coloured and/or transparent plastic tube PA 12 PHL is printed black and the black plastic tube PA 12HL is printed white.As agreed, the plastic tube PA 12HL can also be delivered in such colours as green, red, black, or brown.On request, Samlongda can also offer our plas...

Check for detail