Home Page ->> Mangueira Espiral PU
Mangueira Espiral PU
Mangueira Espiral PU
SAMLONGDA Mangueira de Poliuretano Espiral feita também por material 100% novo. Ele tem elasticidade muito boa com o nosso sistema de formação duas vezes!

Elasticidade Primavera Bom depois de usar! Nosso Mangueira Espiral de poliuretano é exportar para América do Sul, país da Europa com preço competitivo.
Retaled
"Mangueira Espiral PU"
Products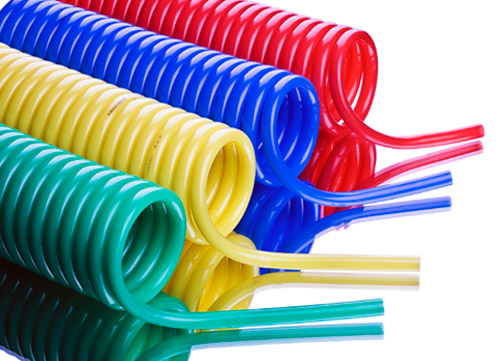 PU coil Tubing is extruded from a soft, flexible elastomer same as PU tubes. Tubing gives excellent abrasion resistance, kink resistance and tight bend radii, combined with good strength & flexibility. The Polyurethane Tubing is ideal for arduous situations where vibration and flexing prev...

Check for detail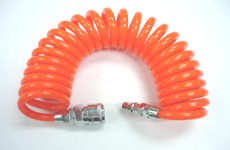 Polyurethane sipral tubing, PU spiral air hose (PU coil tubes) are widely used in automation Industries like Automobile assemble line, Textile, Chemical, Food, Instrumentation, air compressor, Pneumatic control system. This PU coil tubes can be match pneumatic quick coupli...

Check for detail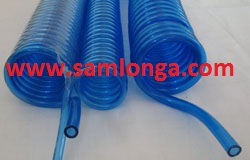 Samlongda PU Clear Coil Air Hose is special OEM service for Europe world top 500 company with high quality ! At the same time, we can extrude other Famous Brand PU material ! Such as BASF and so on. Other polyurethane tubing, pu coil tubes, polyurethane straight tubing, PE tubing ...

Check for detail