Hybrid Air hose




Hybrid Air hose

* improved PVC and rubber polymer material.


*Staying flexible and easy to work with, even in the cold weather.

*Super small bend radio.

*Full woven structure yarn reinforced.




Max working pressure 30bar/ 435psi.
Coupling: Asia type SH/PH quick coupling, hose barbs, American type coupling, Europe quick couplings etc.
Feature: Keep flexibility in cool temperature. Zero memory when blend.
Good hose to replace rubber air hose or PVC air hose where is too stiff on installing.
Contact China top supplier on hybrid air hose.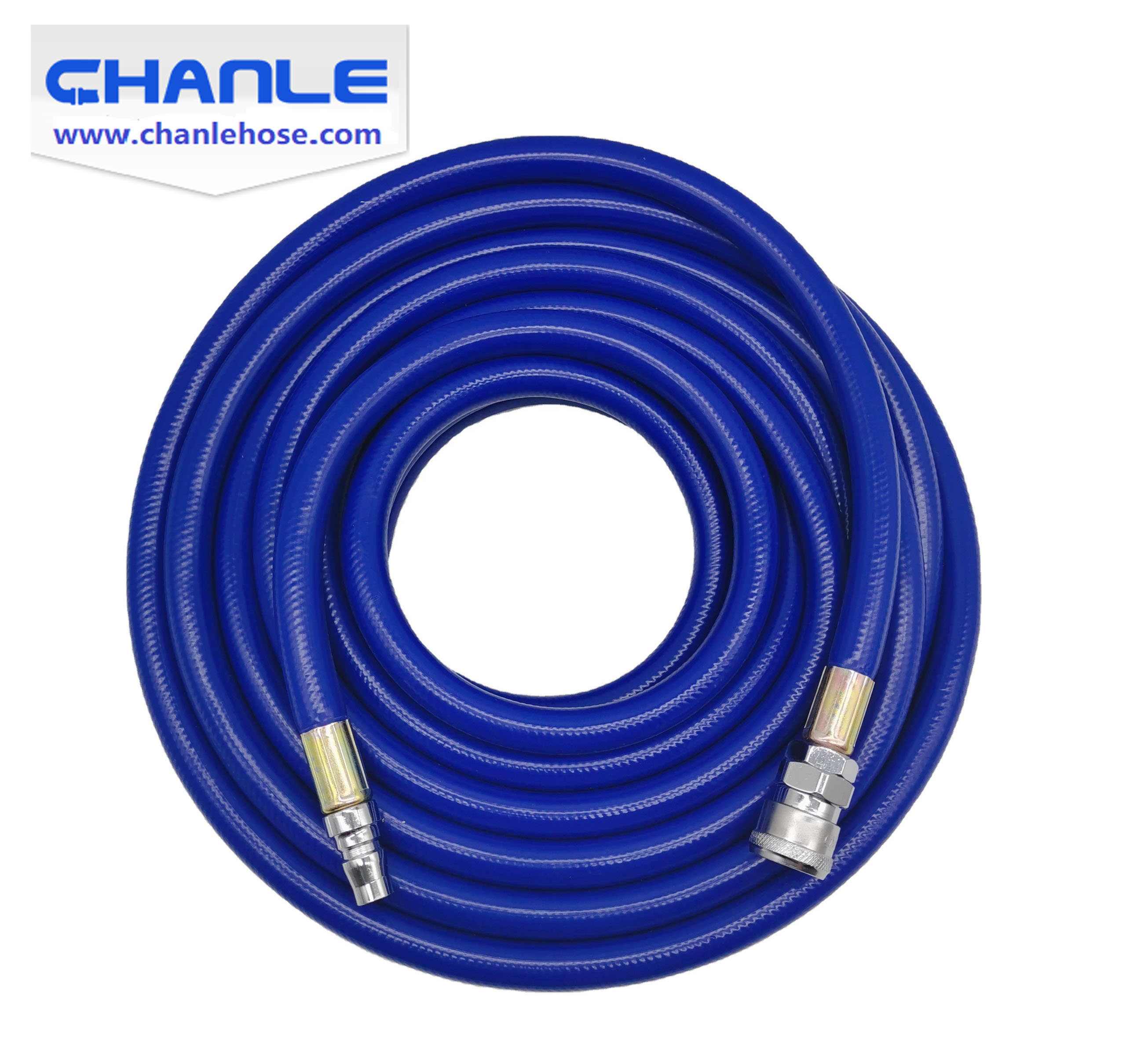 Code
Size
 
Length
W.P.
Tolerances
ID
OD
m
bar
MM
AH612
6
12
100
35
±0.15
AH814
8
14
100
35
±0.15
AH8514
8.5
14
100
30
±1.5
AH1016
10
16
100
30
±0.15
AH612
13
20
100
25
±0.15
AH612
15
22
100
25
±1.5
AH612
19
26
100
22
±0.15