Company Profile
SAMLONGDA Plastic Industrial Co., Limited is the high tech enterprise of engineering plastic tubing for pneumatic system, air tools, automation system, gas and water irrigation.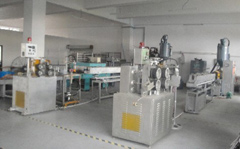 Our Products range:>
Polyurethane Tubing (PU tube) for pneumatic system.
>
TPU Braid Hose—high pressure air tools.
>
Nylon Tubing—Hihg pressure & temperature pneumatic system, painting industry.
> PVC Air Hose—Compressed air system.
> Hydrid Air Hose—low temperature air system.
>EVA Tubing—low pressure air tools.
> EVA Coil Garden Hose—Garden watering.
> PE Tubing—drinking water system
> PVC Hose—normal industrial, Food industry, Irrigation system.
> Pneumatic Accessories--Fitting, Qick Coupler,Air Blow Gun, Duster.